Toei Animation's Saint Seiya soul of gold Achieves Record Views As It Launches Globally Online.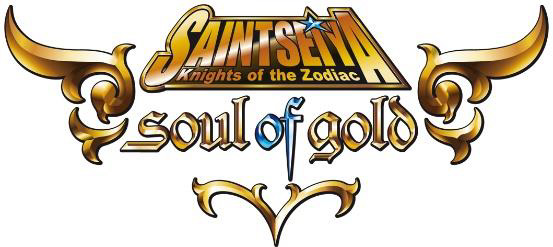 The World's Largest Streaming Services Embrace Toei Animation Across China, Europe, North And Latin America.
For Immediate Release
TOKYO (April, 24rd 2015) – Since its ambitious online roll-out on April 11, Toei Animation's latest series, Saint Seiya soul of gold, has been viewed by over two million people across four streaming networks available in 222 countries and territories around the world.
Toei's second series to launch on the web after Sailor Moon Crystal, soul of gold's early success underscores Toei's increasing use of online distribution to build its brands. Offered digitally on Daisuki (Japan), iQiyi (China), Hulu (North America), and Crunchyroll (North and Latin America, Europe), soul of gold expects to enlarge its viewing figures every two weeks as each new episode is posted. Partnered with Bandai, soul of gold is also embarking on a comprehensive merchandising program to accompany the series.
The start of a brand-new story arc for Toei's iconic Saint Seiya brand, Saint Seiya soul of gold begins with the resurrection of the Gold Saints, who seemingly died in the previous series. Finding themselves in a strange, beautiful world overflowing with light, the twelve Saints soon discover that even death does not keep a warrior down. Taking the heroes on an adventure to save a legendary city from an ancient god bent on vengeance, Saint Seiya soul of gold takes the franchise in an unimaginable, new direction.
Saint Seiya was first introduced as a manga and television series in 1986. Since then, it has captured the imaginations of fans around the world and boasts a variety of spin-off media, including books, video games, musicals and feature films – the most recent being the CGI-animated Saint Seiya: Legend of Sanctuary, which was released to acclaimed reviews.
The second episode of Saint Seiya soul of gold will be released on April 24rd.
About Toei Animation Europe:
With headquarters in Tokyo and sales offices in Los Angeles, Hong Kong and Paris, Toei Animation ranks amongst the world's most prolific animation production studios. Toei Animation's operations include animation development and production, and worldwide marketing and program licensing. Founded in 2004, Toei Animation Europe is in charge of the distribution and exploitation of Toei Animation's animated series in Europe, Africa and the Middle East. Among its most famous series: Dragon Ball, One Piece, Saint Seiya, Sailor Moon, Magical Doremi… Since 2012, the European office expands its activities and now also represents third party IPs in France.
www.toei-animation.com
MEDIA CONTACT
Toei Animation Europe SAS
Isabelle Favre: Tel : + 33 1 75 00 15 52 / Email: isabelle@toei-animation.com