Toei Animation is the pioneer of Japanese animation
Become a leader
In initiating creations that deliver dreams & hope to children all over the world.
Become no.1
In the animation business as the heart of the 21st century film industry.
Set the standard
For digital image production.
Toei Animation Europe
Founded in 2004, Toei Animation Europe is in charge of the distribution and exploitation of Toei Animation's animated series in Europe, Africa and the Middle East. Among our most famous series, we have the biggest hits since the 70's: Captain Harlock, Dragon Ball, Saint Seiya, Sailor Moon and the newest series: One Piece, Saint Seiya Omega, Sailor Moon Crystal, World Trigger…
Since its inception, Toei Animation Europe provides high quality Japanese animated TV series and movies to TV channels, video editors, film distributors and online platforms.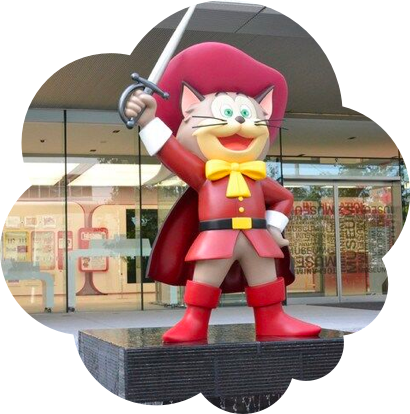 A wide TV series and character designs catalogue for the development of licensed products, promotional operations and communication actions. Thanks to its expertise and knowledge of the animation market, Toei Animation Europe decided to branch out. Toei Animation Europe is thus a third party film distributor and a merchandising licensor across EMEA.
Toei Animation Co., LTD.
With headquarters in Tokyo and sales offices in Los Angeles, Hong Kong and Paris, Toei Animation ranks amongst the world's most prolific animation production studios. Toei Animation's operations include animation development and production, and worldwide marketing and program licensing. Toei Animation brought Japanese animation in Europe for over 30 years with flagship titles such as Dragon Ball, Saint Seiya, Sailor Moon, Captain Harlock, One Piece…
Toei Animation also owns a museum based in Tokyo, where it highlights its properties portfolio through various exhibitions, interactive activities, and merchandising.
Visit toei-anim.co.jp