Toei Animation Revives Classic Series MAZINGER Z For Upcoming Feature Film
After 45 Years, The Iconic Anime Returns Worldwide To The Big Screen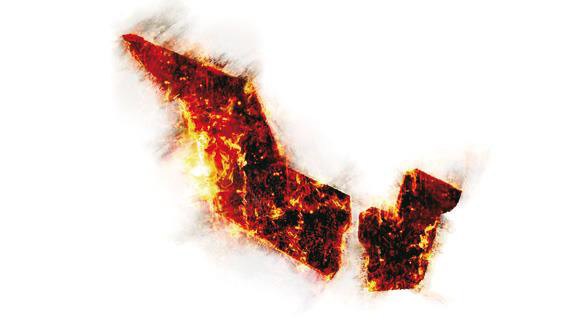 Japanese Release Announcement: January 26, 2017
Worldwide Release Announcement: February 23, 2017
TOKYO – Toei Animation is reviving Mazinger Z, one of its most acclaimed classic brands for an upcoming feature film.
After 45 years, Mazinger Z still resonates among anime fans, especially in Europe and Latin America, where it has been absorbed into their national popular culture. One of the first series to introduce Japanese animation and science fiction to audiences worldwide, Mazinger Z captured the imagination of children around the world.
Created by acclaimed cartoonist Go Nagai, Mazinger Z was introduced as a serialized manga in Weekly Shonen Jump (Shueisha, Inc.) in 1972. Following the adventures of Koji Kabuto, Mazinger Z thrilled readers with out-of-this-world stories featuring giant robots, incredible challenges to overcome, and memorable villains like Dr. Hell. Mazinger Z was an immediate phenomenon, and when Toei Animation took the reins of the animated series, it propelled in popularity like nothing seen before. Together with the second series, Great Mazinger and the third series, UFO Robot Grendizer, the Mazinger Z series ran for more than four years.
Today, Mazinger Z continues to influence acclaimed creators, including filmmaker Guillermo Del Toro, who regularly cites the series as inspiration for his Pacific Rim films.
Produced by Toei Animation and distributed by Toei Company Ltd., the upcoming film will capture the same magic of the original series. No additional details have been revealed yet, but the movie promises to continue Toei's groundbreaking feature film production.
©Go Nagai/Dynamic Planning ©TOEI ©TOEI ANIMATION
About Toei Animation Co., Ltd.
With headquarters in Tokyo and sales offices in Paris, Los Angeles, Hong Kong and representative offices in Shanghai and Taiwan, Toei Animation (Jasdaq: 4816) ranks amongst the world's most prolific animation production studios. Toei Animation's operations include animation development and production, and worldwide marketing and program licensing. Since its founding in 1956, Toei Animation has produced more than 11,000 episodes of TV series (more than 200 titles) and more than 220 long feature films. Among its most famous titles: Dragon Ball, One Piece, Saint Seiya, Sailor Moon, Digimon, Mazinger Z, Space Pirate Captain Harlock, and Captain Future.
MEDIA CONTACTS:
SSA Public Relations
David Syatt
dsyatt@ssapr.com
+1 818 907-0500