DRAGON BALL INVITES ITSELF AT MCDONALD'S
PARIS (20/03/2018)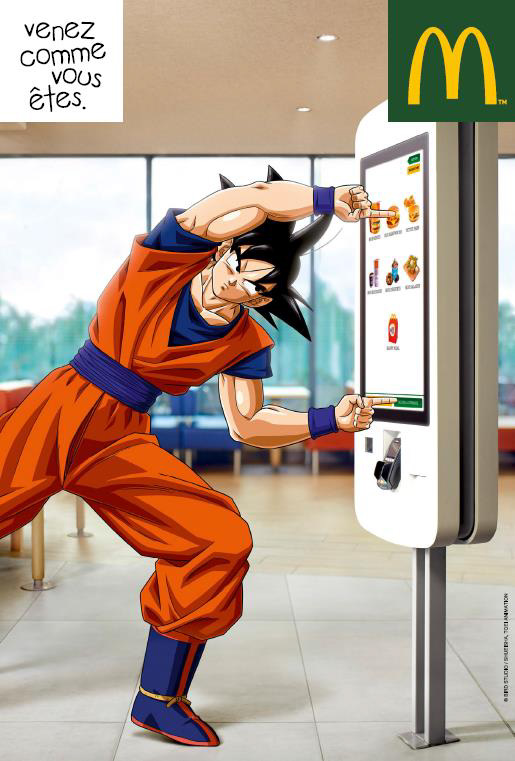 During this Spring 2018, SON GOKU will be one of the three protagonists of the new McDONALD'S poster campaign « Venez comme vous êtes » (« Come as you are »). According to a recent IPSOS poll, this catchphrase has become the favorite one of people aged 15-25, along with « just do it » and « think different ».
Through this campaign, the restaurant chain wants to associate with an iconic license able to ring a bell to everyone, and to match with its key message « Venez comme vous êtes ».
The selection of DRAGON BALL Z and its emblematic hero Son Goku has nothing to do with fate. Indeed, Dragon Ball anime is celebrating this year its 30th anniversary in France.
Designed by BETC, in collaboration with TOEI ANIMATION, the campaign will be displayed from March 21st, for one week. Over 28,300 faces and 351 screens will be covered in France, with relays on all McDonald's social networks.
True pop culture icon, the license will thus benefit from a strong visibility and actuality all year long. On the other hand, the new DRAGON BALL SUPER series is broadcasted since 2017 on TFX and Toonami in France.
Copyright : ©Bird Studio/Shueisha, Toei Animation